Children's Safety Corner
Learn about school bus safety
Take a look at the Howard Bus Services Safety Corner, a place for students to learn about the rules on the bus. Help us prevent accidents and ensure a safe and fun trip to and from school!
School Bus Safety

Staying safe on and around the bus:
Be at the bus stop on time and before the bus arrives
Wait in a safe place, well away from the edge of the road
The bus driver will tell you when to board the bus
Do not play in ditches or snowbanks next to the road
Enter the bus single file, using the handrail
Never push or shove
Remember to stay out of the danger zone surrounding the bus. The danger zone is anywhere close enough for you to touch the bus

While on the bus:
Find a seat right away and stay seated while the bus is moving
Sit facing the driver, feet in front of you
Do not place any of your belongings in the aisle
Rowdy behaviour is not acceptable
Do not eat, drink or throw anything
Keep your hands, arms, and head inside the bus
Never distract the bus driver
Follow all instructions given by the driver

When crossing the street to get on or off the bus:
When you leave the bus, move away to the side. If you can touch the bus, you are too close
Take 2 big steps away from the bus and 10 big steps in front of the bus, along the side of the road, to ensure you are out of the danger zone. Look to the driver for a signal before crossing
Look all ways before crossing the road. Always watch for traffic
Walk, never run, across the street
If you drop any of your belongings inside the danger zone, do not try to pick them up as it is quite likely the driver will not be able to see you. Get the driver or another adult to help you.
Be sure you can see the driver and that the driver can see you
First Time Riders Program
The First Time Riders Program is designed to educate both young students attending Kindergarten and their parents/guardians on school bus safety and how to ride the bus properly. Programs begin every September.
If you are interested please contact Howard Bus Service for program schedule and additional details.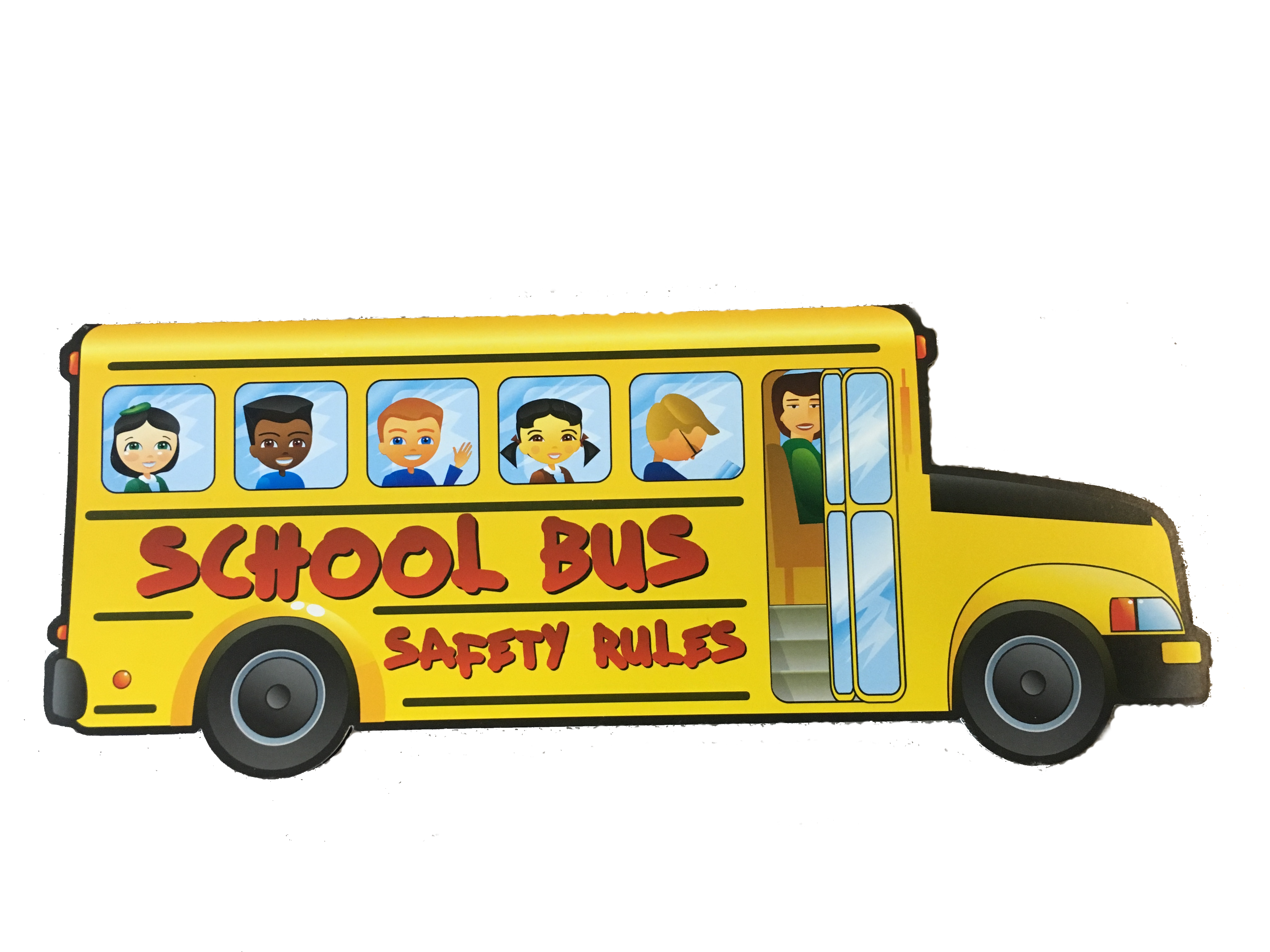 Complete Safety Guidelines
Complete guidelines and information on school bus safety for both children and parents can be found at the following web addresses: